ATLANTA – Atlanta police are investigating a fatal shooting Thursday morning in a Buckhead neighborhood.
Police confirmed that a man was shot near 1225 Peachtree Battle Avenue in northwest Atlanta. Police blocked off the road at Battle Creek Way while investigators worked Thursday morning.
A driver discovered the body lying in a driveway around 6.45am
"The kind of shock and horror of coming across someone who had been fatally wounded and just the tragedy of gun violence in a neighborhood that seemed to be safe," 911 caller Heather Baker said.
Baker and her 9-year-old daughter, Imgoen, were driving along Peachtree Battle Avenue when the girl saw the man's lifeless body in the driveway of this vacant lot.
"She said, 'Mom, a man in a…on the ground…there's blood and I think he was shot.' And I immediately turned into the nearest driveway and she said, 'What are you doing?' and I said, 'Well, we're going to turn around.' So we turned around and I found my phone and I called 911," Baker said.
Baker said she was taking her daughter to school when the girl made the gruesome discovery.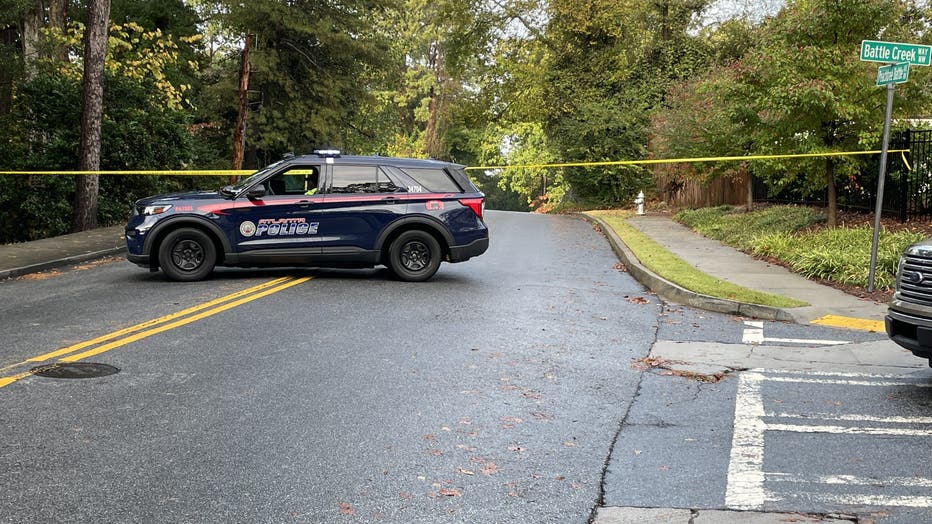 Atlanta police shut down Peachtree Battle Avenue in Buckhead while they investigate a shooting on Oct. 13, 2022. (FOX 5 Atlanta)
A neighbor told FOX 5 Atlanta he heard several gunshots and a car speeding out Thursday morning.
Police said the victim is about 45 to 55 years old and shot multiple times. Investigators do not believe the man lives in the neighborhood.
"We are still trying to identify him. Investigators are currently examining the scene and trying to locate witnesses and additional technological resources to assist in the investigation," Atlanta Police Department Homicide Commander Germain Dearlove said.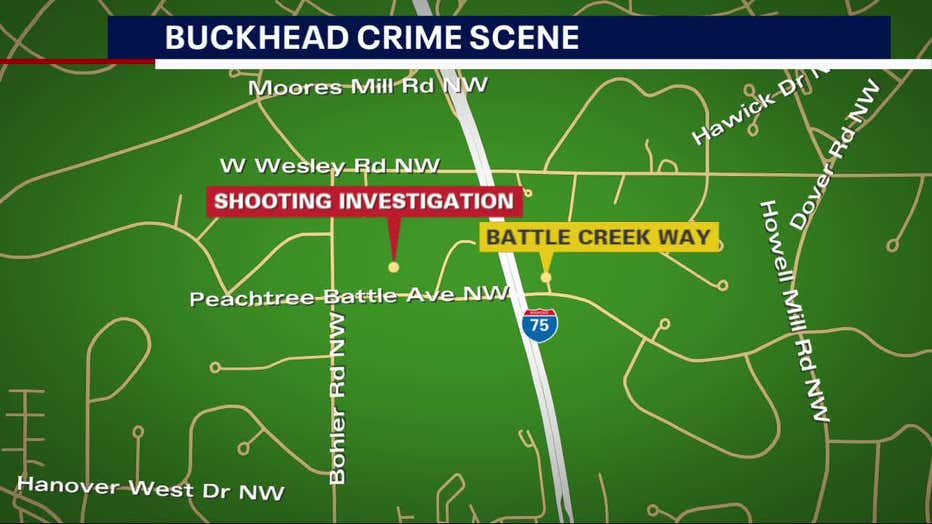 Atlanta police are investigating a shooting that happened on October 13, 2022, near 1225 Peachtree Battle Avenue.
Police said they do not believe the man lived in the neighborhood.
Anyone with information is asked to call Atlanta police or Atlanta Crime Stoppers.