The family of a black teenager who died after being shot by police outside a Family Dollar store in Gulfport, Mississippi, last week is now asking for body cam footage of the incident to be released.
Gulfport High freshman Jaheim McMillan, 15, was shot by a Gulfport police officer on Oct. 6 and died of a gunshot wound to the head two days later after being taken by life support at a hospital in Mobile, Alabama.
His family said he was "essentially brain dead" after being shot by police eight times, including the shot to the head.
The shooting was reported on the afternoon of Oct. 6 by the Gulfport Police Department, which tweeted that detectives were investigating "an officer-involved shooting that occurred near Pass Road and 8th Avenue."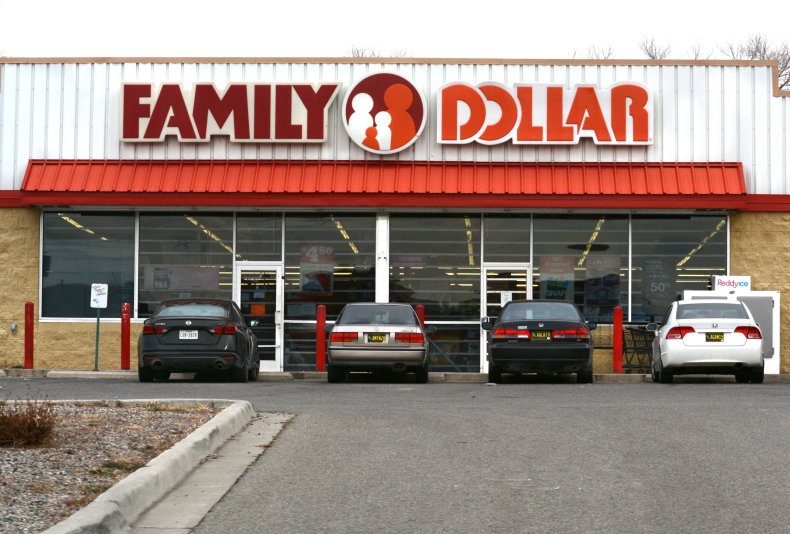 A video filmed by a bystander just after the shooting and later shared on Facebook sparked outrage over the incident as the bystander said the young man was shot by police after he stopped running from officers and was about to raise his hands.
In a statement released the same day by Gulfport PD, police claimed the young man was holding a firearm and ran away from officers to avoid arrest.
During a news conference Tuesday, Gulfport Police Chief Adam Cooper said the officer who shot McMillan ordered the boy to stop and drop his weapon.
"McMillan did not comply," Cooper said. "McMillan turned his body and his weapon toward the officer. The officer fired at McMillan."
As an investigation into the incident by the Mississippi Bureau of Investigation with assistance from the Biloxi Police Department Crime Scene Unit is underway, McMillan's family is asking for 'Justice for Jaheim.'
On Saturday, members of McMillan's family participated in protests outside the Gulfport PD. Among the protesters was McMillan's mother, Katrina Mateen, who said Sun Herald that she thought the police were trying to scare her by driving past her house at night flashing the lights of their patrol cars.
"Gulfport police know who I am and always have," she told the newspaper. "I just want to know why. Why did they have to shoot my son?"
Family members are asking for the release of the bodycam footage and for proof that McMillan was actually holding a firearm, Gulfport police say.
One of McMillan's cousins ​​wrote on Facebook, "If the Gulfport Police Department had footage of my little cousin holding a gun, you best believe it would have already been released," adding that "the rumors and lies need to stop. It all anyone is asking for is truth. And remember, no truth will make sense of this either. But truth will help start a healing process."
Gulfport police say they were notified of "a vehicle occupied by multiple individuals brandishing firearms at motorists" in the area of ​​Cowan Road and Magnolia Street on Oct. 6.
McMillan was in the car and, according to interviews with the four teenagers arrested at the scene and the affidavit on the case, he was one of three teenagers wearing camouflage masks and brandishing firearms.
The Gulfport PD officer who shot the boy has been placed on non-enforcement duty, according to Gulfport police.