Senator Tom Cotton, a Republican from Arkansas, was pressed on his defense of Saudi Arabia amid talk of the Biden administration granting one of its leaders immunity in a lawsuit.
The government of Saudi Arabia has been the target of a lawsuit over the killing of dissident journalist Jamal Khashoggi at a Turkish consulate in 2018. The case was brought by Democracy for the Arab World Now, an advocacy group Khashoggi founded, and Hatice Cengiz, his fiancee. On Thursday, Richard Visek, an acting legal adviser to the US State Department, wrote in a letter that the department "recognizes and allows" Crown Prince Mohammed bin Salman's claim to legal immunity as a foreign head of state.
Cotton appeared on Fox News Sunday where host Shannon Bream, amid discussion of several other topics, asked if he saw the decision as a "betrayal" of American values, given Saudi Arabia's history of human rights abuses. Cotton, typically critical of the Biden administration, defended the decision as upholding diplomatic traditions and singled out other nations he claimed were worse on human rights.
"The administration's decision this week to grant sovereign immunity to Mohammed bin Salman is consistent with the practice and custom of litigation involving foreign heads of state," Cotton said. "It would have been a huge breach of those customs not to grant that kind of immunity.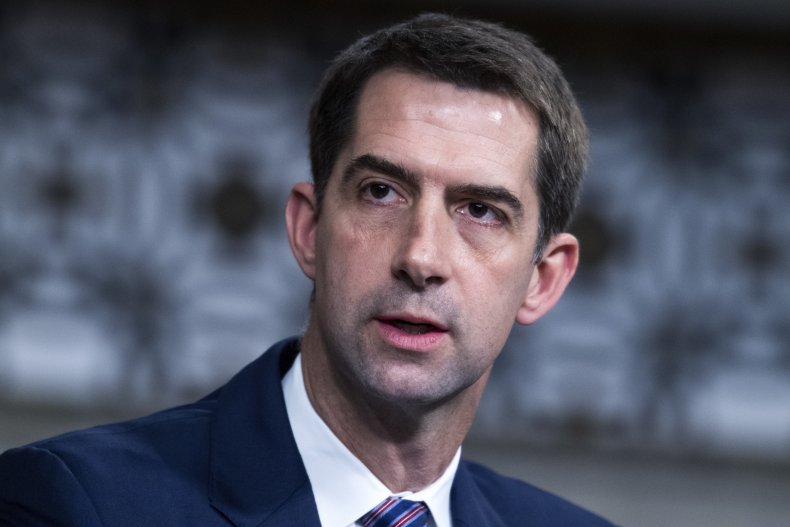 "What I will say is that Saudi Arabia is far from being the world's worst abuser of human rights. You look, for example, at what has happened in Iran in the last three months and the way they have massacred protesters in the streets. Or what China does to harvest human organs or commit genocide against religious and ethnic minorities. Look, if we didn't have allies or partners who don't share our political systems or our cultural and social sensibilities, we wouldn't have many allies or partners, " added the senator.
In response, Bream then asked if the administration's decision was essentially to overrule Khashoggi's murder. While he agreed that the government should not overlook such things, Cotton also emphasized his belief that the United States should look more for pro-American allies rather than pro-democracy.
"The way I look at it is what matters most to governments around the world is less whether they are democratic or undemocratic and more whether they are pro-American or anti-American," Cotton continued . "And the simple fact is that Saudi Arabia has been an American partner going back 80 years."
Newsweek contacted Cotton's office for comment.